Baby Lock Sashiko 2 Machine and Creative Kit Project Book (BLQK2-CK)
$2,499.00
Regular price
$3,499.00
For over 200 years, sewers have created beautiful patterns using a traditional Japanese hand stitching technique called Sashiko. Now, with the Baby Lock Sashiko, you can create these same stunning stitches on a machine.
The Baby Lock Sashiko features a unique needle system that creates the traditional Sashiko stitch. The needles are positioned at an angle, which creates a zigzag stitch that is characteristic of Sashiko. The machine also has an adjustable stitch length and spacing, so you can create a variety of Sashiko patterns.
With the Baby Lock Sashiko, you can easily create stunning projects, such as bags, tablecloths, and quilts. The machine is easy to use and maintain, so you can enjoy creating Sashiko for years to come. It's definitely a conversation-starter!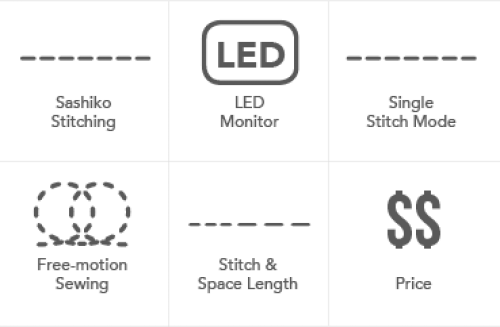 The Baby Lock Sashiko specialty machine features include:
Sashiko Stitching
LED Monitor
Single Stitch Mode
Free-Motion Sewing
Stitch and Space Length
Scroll down to learn more and see additional features.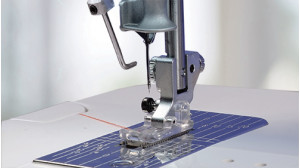 PRECISE SASHIKO STITCHES
A specialty needle working in conjunction with a latch wire system forms defined stitches and precise spacing to create a true hand-stitched look.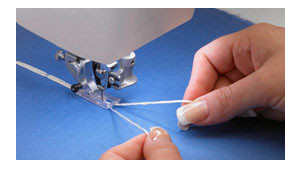 SPECIALTY STITCH MODE
Complete control of stitch and spacing is essential for decorative techniques such as braiding, couching, cross-stitching and adding trim. Now with the specialty stitch mode, a complete cycle of one single stitch and space allows the control you need when single stitch sewing is desired.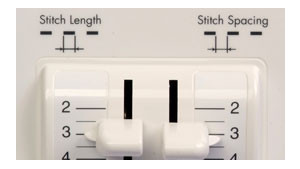 STITCH LENGTH CONTROL AND STITCH SPACING CONTROL
Create short or long stitches ranging from 2mm to 5mm using the adjustable lever. Create short or long spaces with adjustable spacing from 2mm to 5mm.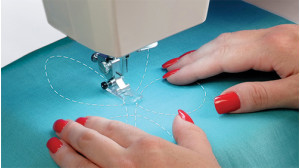 FREE-FLOW SEWING AND U-SHAPED FLUORESCENT LAMP
 The adjustable presser foot height allows ease of turning fabric, stitching circles, squares and other shapes for complete control. The entire needle area is surrounded by a lighting system for maximum illumination.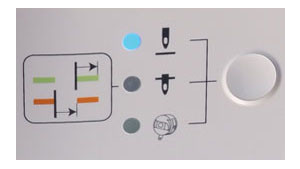 LED MONITOR
 This unique system allows you to easily recognize when the needle is creating a stitch or a space.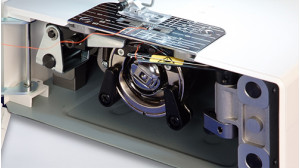 BOBBIN SYSTEM
 The side loading, oscillating bobbin system is conveniently placed for fast and easy loading.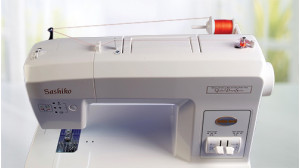 BOBBIN WINDER
 Easily prepare multiple bobbins for projects by winding each one on the built-in bobbin winder.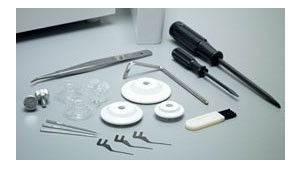 ACCESSORY STORAGE SPACE
 Conveniently store and organize all of the included accessories in the built-in tray.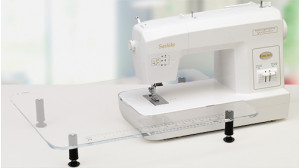 OPTIONAL SASHIKO TABLE
 BLAdd a world of extra sewing space to your machine with this optional 18" x 24" extension table.